Serving the Annapolis Valley for 20 years!
Owned by Carrie May, Light Touch Laser has built a strong reputation for safety, patient-centred service and outstanding results. These positive outcomes spring from our philosophy to offer only products and services that we are proud to share with our clients.
We all have our own personal needs and goals. Whatever your age, whatever your skin colour, we offer services and products for you!
We are known for our friendly approach, professional expertise and accessible pricing.
Make an appointment and visit us in our bright and welcoming clinic. We are always happy to answer your questions, discuss your goals and help you to work towards a healthy lifestyle.
Our Team
Carrie May, Owner
With two decades in her field, Carrie has been a leader in Laser Hair Removal and equipment-based treatments for the face and body.
For Carrie, the most rewarding part of her work is seeing her clients' results. The changes that really matter are more than skin deep.
It was this commitment to helping her clients feel in control of their bodies that led Carrie to train as a coach for the Ideal Protein Weight Loss System. As a success story herself, she understands that looking and feeling your best can change your life.
Credentials
Laser technician 20 years. Clinic owner 15 years. Certified Ideal Protein Weight loss coach 13 years. Clinical Trainer for Lightsheer Duet Laser for Clarion Medical Technologies.
Women in Business Mentor, President Annapolis Valley Toastmasters, Advanced Management and Mentorship Program at Mount Saint Vincent University, Member of Center for Women in Business, Annual Gold Supporter of the Phantom Freakshow IWK Fundraising Program, Member of the Kentville Business Community Board.
Christa Tupper, Clinic Manager
An experienced Laser Technician and Ideal Protein Weight Loss Coach, Christa is probably best known for her welcoming smile.
Her professional background and relaxed personality create an easy and secure atmosphere to discuss any treatment questions or concerns.
Always ready to encourage with a personal story, Christa can be depended upon to listen closely and offer her expertise as you start your journey to living your best life.
Credentials
Certified Ideal Protein Coach 8 years. Certified Laser Technician 7 years.
Michelle May
We are thrilled to share space with Wink Eye Glamour.
Owner and Master Lash Technician, Michelle May specializes in eyelash extension applications.
She has been making the Annapolis Valley more glamorous one lash at a time for over 13 years.  Michelle can be reached most directly by text at 902-680-1699 or learn more through her Facebook page https://www.facebook.com/winkeyeglamour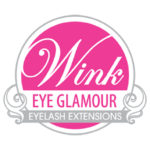 Reid Beck
Reid is a registered member of the Acupuncture and Traditional Chinese Medicine Association of Nova Scotia, with a strong educational background in acupuncture and Traditional Chinese Medicine (TCM). He completed a three-year diploma program at the Canadian College of Acupuncture and T.C.M. in 2022 and pursued an Advanced Certification Program in Facial Acupuncture at the Canadian College of Naturopathic Medicine.
Reid's personal health crisis led him to discover the power of natural medicine. After a serious accident requiring emergency brain surgery, he experienced relentless concussion symptoms, chronic headaches, and mental health issues. Seeking alternatives, he found profound healing through natural health practitioners, inspiring him to embark on a journey to help others.
Specializing in cosmetic acupuncture, Reid combines health and beauty in a holistic approach. His treatments harmonize the body's energy, utilizing tools like cupping therapy and gua sha to promote overall wellness and radiance. Beyond cosmetic concerns, Reid focuses on comprehensive care that encompasses well-being from the inside out.
Outside his practice, Reid enjoys hiking, yoga, and exploring new recipes. Fluent in French and a passionate traveler, he brings a well-rounded perspective to his practice. With his expertise and dedication, Reid guides patients on a transformative journey towards beauty and health.